Mikrotik Scripts
Mikrotik Address List, useful for splitting traffic by source or destination IP.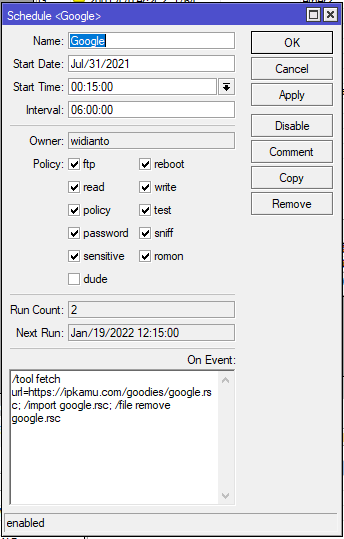 Sample Mikrotik Scheduler for fetching Google IP address list.
/tool fetch url=https://ipkamu.com/goodies/google.rsc; /import google.rsc; /file remove google.rsc
ClamAV Mirror
URL: https://clamav.sysadminlog.xyz
You could use this mirror by adding these lines on your freshclam system.
/etc/clamav/freshclam.conf

...
PrivateMirror https://clamav.sysadminlog.xyz
ScriptedUpdates no
Blackberry Passport SE Software List
List of last versions of Android software that still could be used for productivity.